Finding the perfect venue for your special event is often the first step in creating the experience of your dreams. That's because a venue is the canvas on which you create your unforgettable event. We understand that getting the location just right is paramount, that's why we work closely with four distinctive venues to offer you options that fit your vision. Our close relationship with each space provides swift communication and efficient production for an effortless experience you'll love. Choose from classic St. Michael's Centre, rustic Birchwood Meadow, elegant Stranahan Great Hall, or pastoral Wheeler Farms. Michael's Gourmet Catering also travels to produce events in beautiful spaces around the region. If you have your eye on another location, we'll work with you! Contact us to start planning your event today.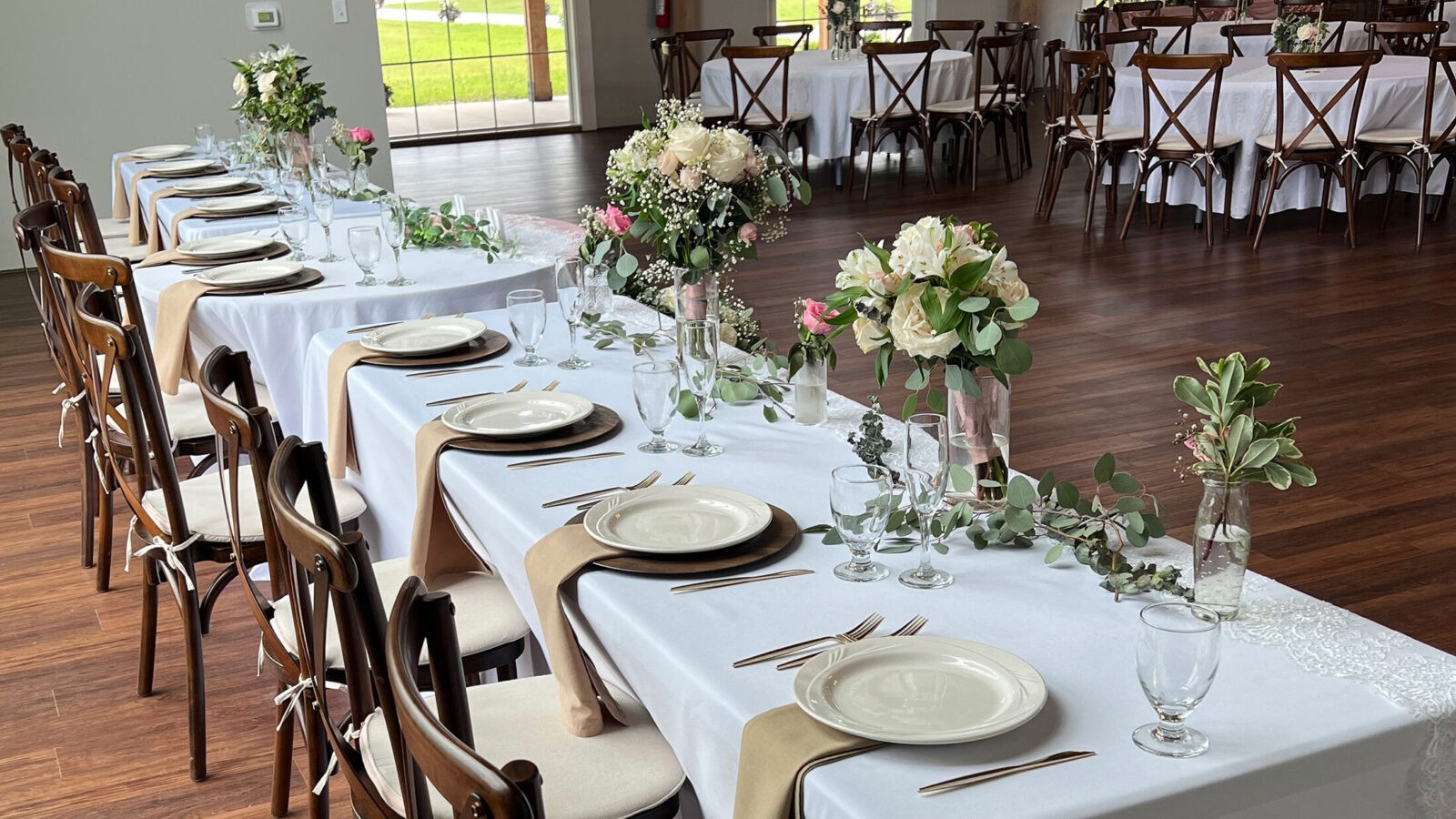 This premiere wedding venue is a one-of-a-kind big timber barn that boasts a 40-foot vaulted ceiling, crystal chandeliers, and three lovely, open-air copulas. It accommodates up to 300 people for your ceremony, cocktail hour, dinner, and dancing.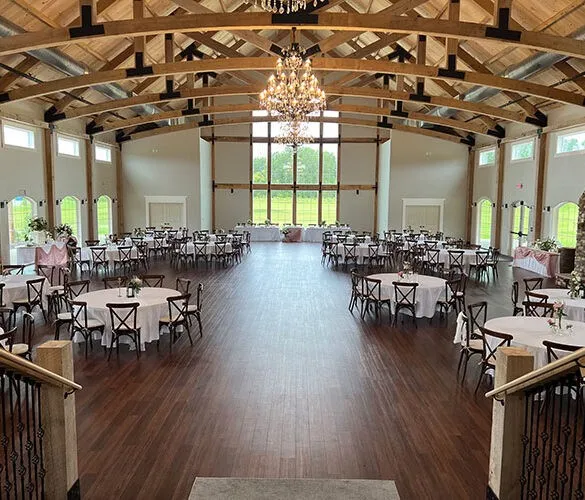 The Stables at Wheeler Farms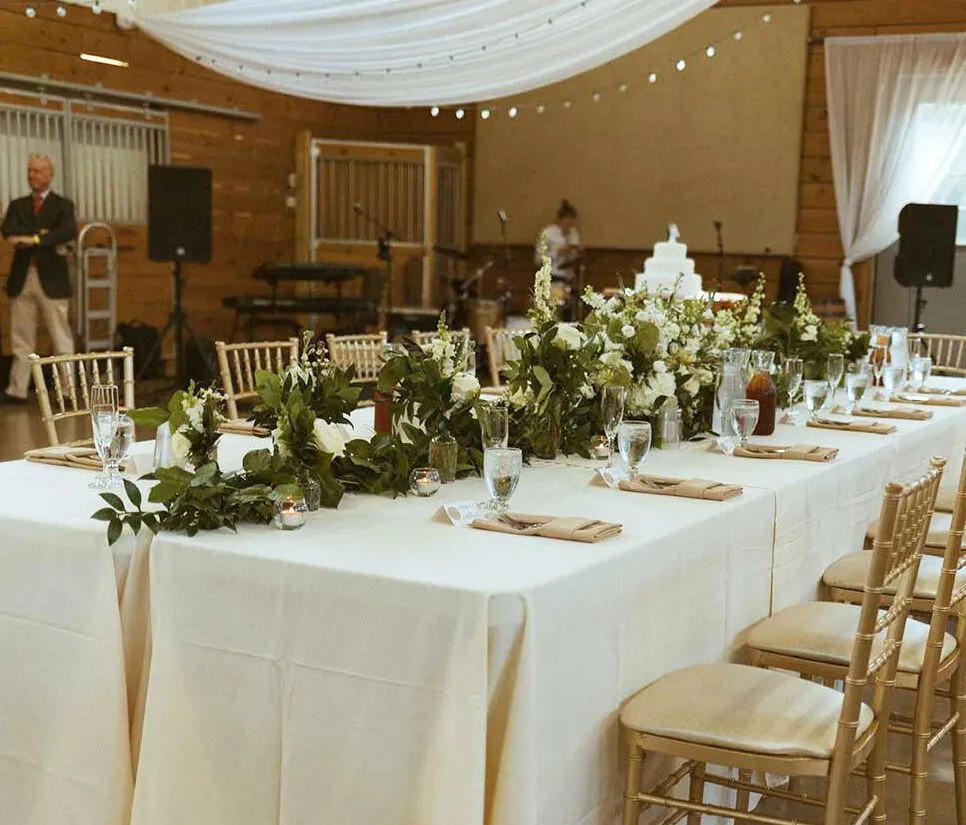 The Stables at Wheeler Farms is a picturesque event venue in Whitehouse, Ohio. Replete with romantic lighting, wooden chandeliers, and romantic drapery, the venue can be transformed into an indoor/outdoor event with sliding barn doors. It's the perfect setting for weddings, fundraisers, family celebrations and much more.
Michael's Gourmet Catering, Inc. is proud to be the exclusive caterer for St. Michael's Centre in Oregon, OH. This classic event space has a seating capacity for 400 people and is equipped with round and banquet tables, padded ballroom chairs, and chandelier lighting. It's ideal for a traditional wedding, corporate gala, or special event.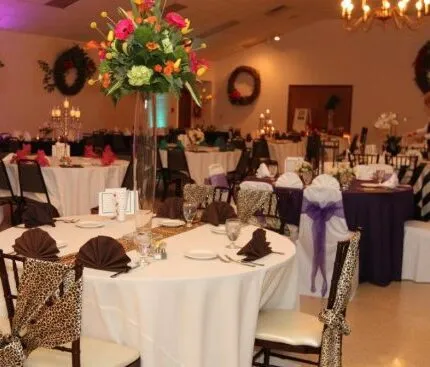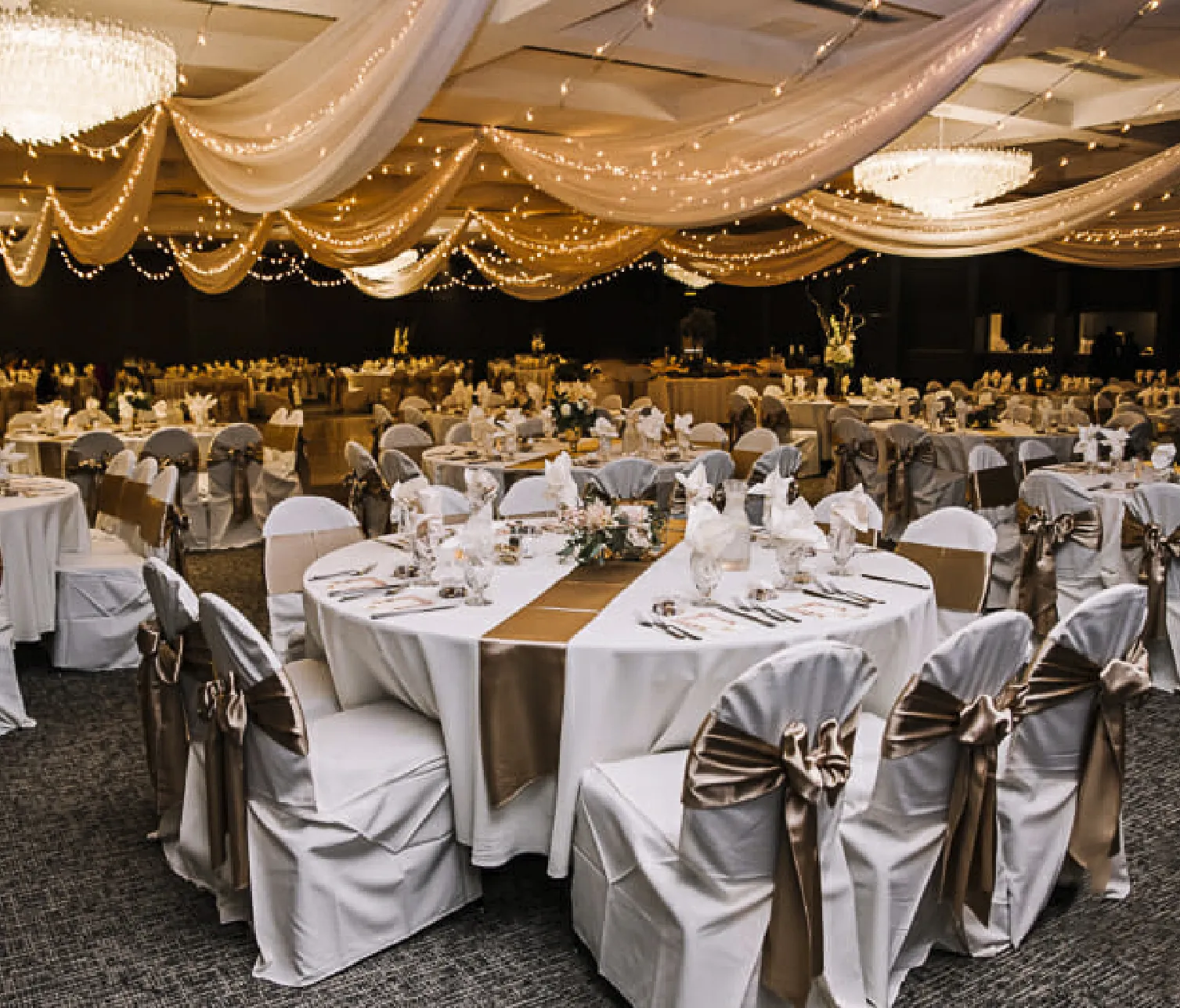 Situated in southwest Toledo, The Stranahan Great Hall offers elegant accommodation for 600 guests. Outfitted with plenty of parking, tables, chairs, linens, and a generous dance floor, the Stranahan Great Hall is a fantastic option for your next celebration.
We cater to all venues, large and small; if you have already booked your venue, just let us know.
The Venues
Toledo, Ohio
Capacity: 240
Franciscan Center
Sylvania, Ohio
Capacity: 350
Camp Perry
Port Clinton, Ohio
Capacity: 350
Dunberger Post
Oregon, Ohio
Capacity: 150
Gesu/Sullivan Center
Toledo, Ohio
Capacity: 300
Glass City Pavilion
Glass City Metropark
Capacity: 150
Graystone
Perrysburg, Ohio
Capacity: 450
Great Lakes Museum
Toledo, Ohio
Capacity: 125
Grecian Center
Toledo, Ohio
Capacity: 250
Imagination Station
Toledo, Ohio
Capacity: 600
Libbey House
Toledo, Ohio
Capacity: Variable
Macomber Lodge
Toledo, Ohio
Capacity: 100
Manor House
Wildwood Metropark
Capacity: 100
Monclova Community Center
Monclova, Ohio
Capacity: 160
Oak Openings
Swanton, Ohio
Capacity: Variable
Nederhouse Shelter
Sylvania (Olander Park), Ohio
Capacity: 160
Rosary Cathedral
Toledo, Ohio
Capacity: 400
Schedel Gardens
Elmore, Ohio
Capacity: Variable
Stillwaters Retreat
Macomb, Ohio
Capacity: Variable
Strawberry Acres
Holland, Ohio
Capacity: 250
Toledo Botanical Gardens
Toledo, Ohio
Capacity: 100
Train Station
Toledo, Ohio
Capacity: 600
The Valentine Theatre
Toledo, Ohio
Capacity: 180
Ward Pavilion
Wildwood Metropark
Capacity: 160
WW Knight Nature Preserve
Rossford, Ohio
Capacity: 100