When we say "made-from-scratch," we really mean it. All our ingredients are thoughtfully sourced, from the flour we use to make your freshly baked dinner rolls to the carefully roasted Kona coffee beans ordered directly from Hawaii. We draw inspiration from French cuisine, time-honored culinary techniques, and contemporary flavors to bring you a culinary experience you can't find anywhere else. Browse our offerings and contact us to start planning your menu today.
Place your order: 419.698.2988
Packages
Short on time or need some extra menu guidance? Our menu packages are full meals designed to save you time and wow your guests.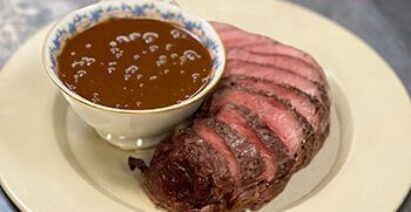 Package A
Roast Sirloin Bordelaise
Herb-Roasted Chicken
Potato Casserole
Buttered Corn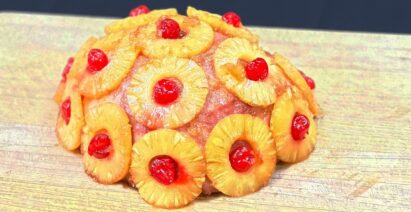 Package B
Glazed Ham
Boneless Chicken Paprikas
Paprikas Dumplings
Green Beans Amandine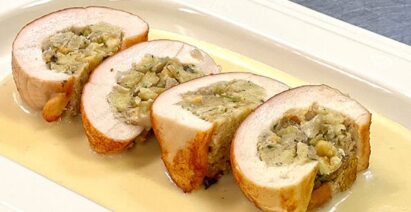 Package C
Beef Tips
Stuffed Chicken Supreme
Homemade Butter Noodles
Glazed Carrots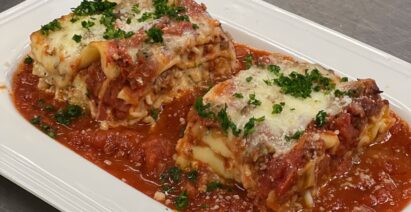 Package D
Homemade Lasagna
Chicken Marsala
Mashed Potatoes
Vegetable Medley
Hors D'oeuvres
Choose from our mouthwatering array of appetizers sure to set the perfect mood for your big day.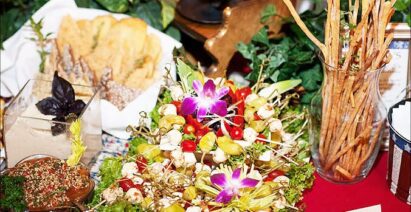 Large Groups.
Crudité Platters
Charcuterie Boards
Festive bread Sticks
Assorted Cheese Plates
Mediterranean platter
Hot Appetizers
Bang Bang Shrimp
Bacon Wrapped Water chestnuts.
Italian Swish Stuffed Mushrooms
Chicken Chorizo Pinwheels
Beef Tenderloin Kabobs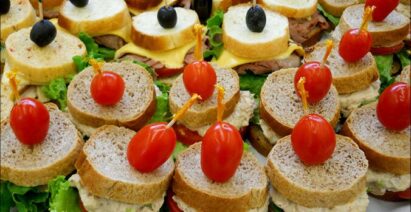 Soup Shooters
Chicken Pot Pie
French Onion
Cream of Tomato
Red Bean and Rice
Adult Mac and Cheese
Creamy Tomato with Bacon
Gazpacho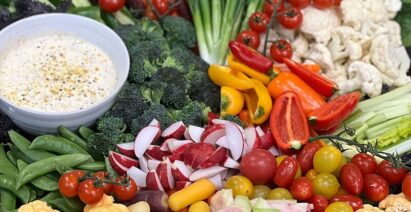 Throw Back Apps
Pimento Cheese and Ritz
1950's Club Salad
Ham and Pickle Rolla-tini's
Deviled Eggs with Tabasco spiced capers
Veggie Pizza
Not your Mom's meat balls
Shrimp Cocktail
Hot mama bread
Grown-up Mac and Cheese Shooters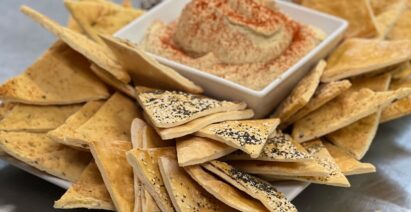 Warm Flat Breads
Korean BBQ Chicken
Hot Mama
Margarita
Prosciutto and Arugula
Cold Flat Breads
California Club
Turkey Club
Veggie
Antipasto
Cajun Chicken
Buffalo Chicken
Salads
Enjoy fresh lettuce, crisp veggies and mouth-watering dressings in our signature salads created with your guests in mind.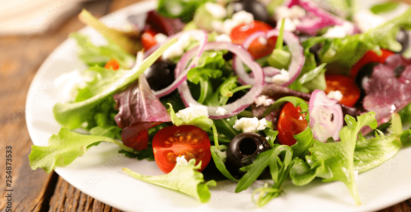 Classic Tossed Salad
A Garden Salad Base Topped with Shredded Colby Cheese, Cucumber, Tomato, Crumbled Bacon & Homemade Croutons.
Served with Alternating Homemade Ranch & French Dressings.

*This pairs well with Package A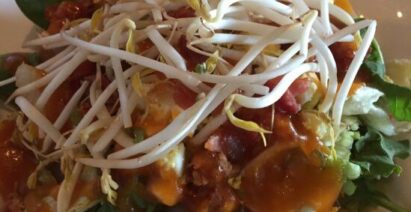 Betty's Salad
A Spinach & Romaine Based Topped with Bean Sprouts, Hard-Boiled Egg, Crumbled Bacon & Sliced Mushrooms. Served with Homemade French Dressing.

*This pairs well with Package B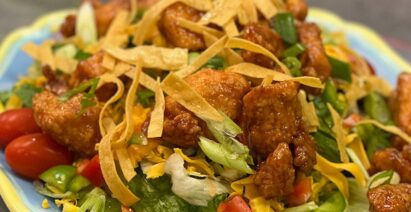 September Salad
A Field Greens Lettuce Blend Topped with Smoked Gouda Cheese, Candied Pecans, Dried Cherries & Crumbled Bacon. Served with Homemade Raspberry Vinaigrette.

*This pairs well with Package C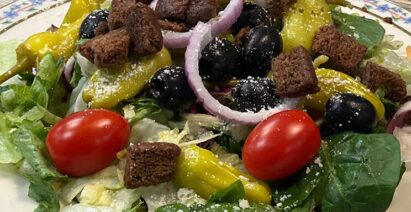 Italian Salad
A Garden Salad Base Topped with Romano Cheese, Pepperoncini Peppers, Red Onion, Tomatoes, Black Olives & Homemade Croutons. Served with our Homemade Romano Vinaigrette.

*This pairs well with Package D
Pastry Tables
No celebration is complete without desert and our pastries are sure to be the icing on the cake! Browse our full selection of rich cakes, classic pies, and buttery pastries.
Specialty Cakes & Tortes
Pecan Fudge Torte
Chocolate Decadence
Carrot Cake
Red Velvet Cake
German Chocolate Cake
Fudge Cake
Italian Cream Cake
Lemon Raspberry Torte
Classic White Cake
Truffle or Raspberry Truffle Torte
Angel Food Cake

*Carrot, Red Velvet, Fudge, Italian Cream, Classic White, Truffle, Raspberry Truffle & Angel Food Cakes are all available in Wedding Cake Form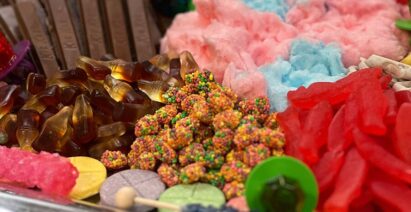 Deluxe Mini Pastries
Mini Èclairs
Fruit Tarts
Mini Carrot Cakes
Mini Fudge Cakes
Lemon Bars
Hungarian Pastries
Peanut Butter Brownies
New York Brownies
Pecan Diamonds
Chocolate Almond Bark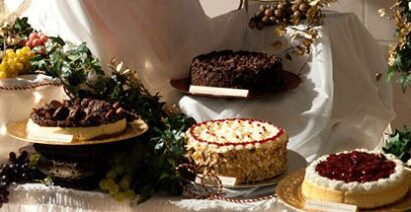 Cheesecake Flavors
New York Cherry
Bailey's Marble
Candy-Topped
Chocolate Ganache
Raspberry Chambord
Chicago Strawberry
Blueberry
Buckeye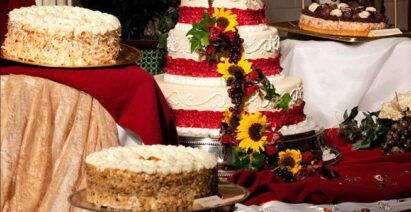 Pie Flavors
Banana Cream
Chocolate Cream
Coconut Cream
Key Lime
Peanut Butter
Lemon Meringue
Pecan
Apple
Cherry