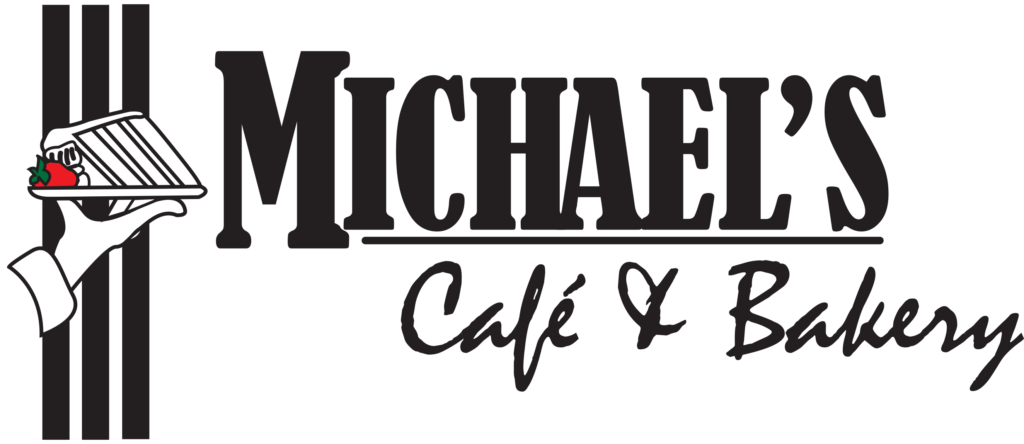 Specials
Grilled Salmon Salad
$14.50
French Dip with Chips ad Pickle
13.25
Chicken Chunks with Fresh Cut Fries & Tossed Salad
$13.25
Salads
All Salads Served with a Roll & Butter
Spring Salad
Tossed Salad Base Topped with Colby Cheese, Egg, Bell Peppers, Bacon, Red Onion, Tomato, Cucumber & Lemon-Pepper Chicken
$11.00
Cobb Salad
Tossed Salad Base Topped with Colby Cheese, Bleu Cheese, Bacon, Avocado, Red Onion, Tomato, Egg & Roast Turkey
$11.00
Chef Salad
Tossed Salad Base Topped with Egg, Colby & Provolone Cheese, Cucumber, Red Onion, Tomato, Roast Beef, Roast Turkey & Ham
$11.00
Chicken Caesar
Romaine Lettuce Topped with Parmesan Cheese, Black Olives, Pepperocini, Cucumber, Red Onion, Tomato & Cajun Chicken
$11.00
Betty
Spinach Base Topped with Egg, Mushrooms, Bacon & Bean Sprouts
Petite $8.00 Regular $11.00
Garden
Tossed Salad Base Topped with Egg, Colby Cheese, Cucumber, Bell Peppers, Cauliflower, Broccoli, Red Onion & Tomato
Petite $8.00 Regular $11.00
Soups & Combos
Toledo Express
Flight of Soup (3 Petites)
$13.00
Pick 2
Pick 2 of the following: Petite Sandwich, Petite Salad or Cup of Soup
$13.75
Soups
Soups of the Day:
Chicken & Dumpling
Railroad Chowder
Creamy Chicken and Potato
Petite $5.50
Cup $6.50
Bowl $7.50
Sandwiches
The Mighty Maumee
Roast Beef, Roast Turkey, Ham, Swiss & Pepperjack Cheese, Lettuce, Tomato & Onion on a White Hoagie
$12.50
Angry Mudhen
Cajun Chicken, Cajun Sauce, Provolone Cheese, Lettuce, Tomato & Onion on a Sun-Dried Tomato Basil Hoagie
$12.00
The Wrangler
Roast Beef, Pastrami, Sauteed Portobello Mushrooms, Swiss Cheese & Pony Sauce on Vienna Bread, Pressed Panini-Style
$12.25
Easy Street
Smoked Turkey, Candied Bacon, American Cheese, Lettuce, Tomato & Dijon-Parmesan Sauce, Served on Toasted Vienna
$12.25
Adams Street Club
Roast Turkey, Ham, Bacon, Swiss & American Cheese, Lettuce, Tomato, Mustard & Mayo on a Sun-Dried Tomato-Basil Hoagie
$12.25
Monroe Street Melt
A Classic Cuban… Smoked Pulled Pork, Ham, Swiss & American Cheese, Pickles, Mustard & Mayo, on a White Hoagie Pressed Panini-Style
$12.50
Old West End
Hot Pastrami, Swiss Cheese & Course-Ground Mustard, Served on Rye Toast
$12.25
The High-Level
Roast Turkey, Bacon, Lettuce, Tomato & Mayo, Served on a Croissant
$11.50
Southwyck
Cajun Chicken, Provolone Cheese, Lettuce, Tomato, Red Onion & Santa Fe Sauce in a White Wrap
$11.75
Crosby Gardens
Carrots, Cucumber, Lettuce, Tomato, Red Onion & American Cheese in a White Wrap
$11.25
The Huntington
Create-Your-Own Sandwich
Starting at $10.50
Front & Main
Cajun Chicken, Colby Cheese, Bacon, Ranch Dressing, Lettuce & Tomato in a White Wrap
$12.50
River East Reuben
Corned Beef, Swiss Cheese, 1000 Island Dressing & Sauerkraut on Rye Toast
$13.00
The 4-1-9
Swiss & American Cheese, Bacon & Tomato on White Toast
$10.50
The Rockets
2 Cajun Chicken Tacos Topped with Lettuce, Pickled Red Onion, Tomato, Cajun Sauce & Colby Cheese
$11.00
Glass City Reuben
Smoked Turkey, Swiss Cheese, Cole Slaw & French Dressing on Rye Toast
$13.00
The Hayl-Storm
Lemon-Pepper Chicken, Roasted Red Peppers, Swiss Cheese, Bacon, Cajun Sauce, Lettuce & Tomato on Vienna Bread, Pressed Panini-Style
$12.50
Holy Toledo!
Pepperoni, Salami, Pastrami, Provolone Cheese, Banana Peppers, Roasted Red Peppers, Lettuce, Tomato & Red Onion with Dijon-Parmesan Sauce on a White Hoagie
$12.25
T-Town Steak
Roast Beef, American, Sautéed Peppers, Onion & Mushrooms on White Hoagie
$11.75
Desserts
Selections vary daily, call ahead for your favorites.
Tortes & Cakes
Including, but not limited to: Italian Cream, Carrot, Chocolate Decadence, Fudge, Heavenly White, Marble, Banana Walnut & Many More
Slice $5.00 Whole $45.00
Cheesecakes
Including, but not limited to: New York Cherry, Marble, Strawberry, Toffee, Raspberry Swirl, Buckeye, Chocolate Chunk & Many More
Slice $5.00 Whole $45.00
Jumbo Cookies
Snickerdoodles, Chocolate Chunk, Peanut Butter, Oatmeal Raisin, Rangers, Pecan Sandies, Pumpkin Raisin & Chocolate Chubbies
Each $2.50 Dozen $30.00
Donuts & Pastries
Danish, Cinnamon Buns, Croissants, Coffeecake, Cream-Filled Straights, Honey-Glazed, Jelly Balls & Fry Cakes
Each $2.00 Dozens $24.00
Brownies & Specialty Bars
Fudge, Peanut Butter, New York Cheese, Pecan Diamonds & Lemon Bars.
Each $4.00 Dozen $48.00
Éclairs
Each $5.50 Dozen $66.00
Cupcakes
Each $2.25 Dozen $27.00
Beverages
Kona Coffee, Canned Beverages
Small $2.25 Large $3.00
---
Come to the most unique dining spot in Toledo!

Our creative menu draws on everything unsurpassed French cooking techniques, nostalgic favorites, and modern fusions so there's something for everyone. When we say "made-from-scratch," we really mean it. We roast all our own deli meats to gourmet perfection, create our own chicken stock for soups, and handcraft every dumpling from the best ingredients. And we take requests! Have a favorite soup? Let us know, and you might just see it on the daily menu.

With a rotating menu of homecooked hot meals, slow-cooked soups, and sandwiches on freshly baked bread, you'll leave nourished in more ways than one. Come get to know us at Michael's Café & Bakery.
Location
101 Main St., Toledo, OH 43605
419.698.2988
Hours
Monday-Friday: 8 am – 3 pm
Sunday: Closed
Pick Up Details:
We strive to make your big day as smooth as possible. Have a pick-up order? We'll work with you to ensure quick turn-around times, so you have everything you need. Be sure to let us know if you need to pick it up after 3 pm or on a weekend day so we can make special arrangements to accommodate your needs.